Published on the 02/07/2014 | Written by iStart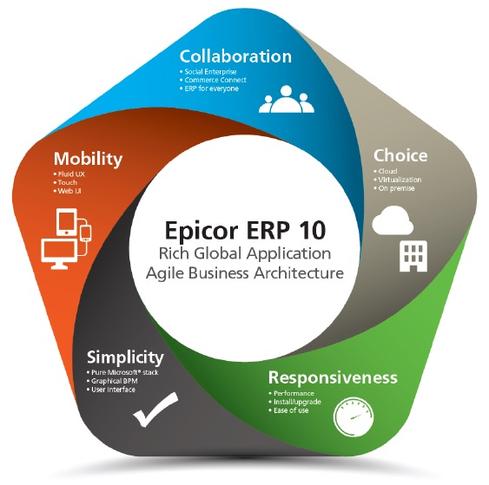 Advanced collaboration and mobility in ERP...
Epicor ERP marks the evolution toward agile ERP for everyone, on any device , wherever they do business around the world. Everyone is able to interact for greater effectiveness, participating in the business conversations that are driving profitability and growth. Epicor ERP 10 also introduces Epicor Commerce Connect (ECC) a powerful yet easily configured collaboration environment for consumers, customers and suppliers.