Published on the 25/02/2014 | Written by Gerry McGovern

Many customers think first about the product they have; even when they are looking for support for that product. Organisations can use this to their advantage when designing user-friendly websites, says Gerry McGovern...
If the battery of their iPhone 4S is performing slowly how do customers go about solving that problem? Some will think of support and troubleshooting first. Others will think of the product first. They'll want to get to the homepage of the iPhone 4S and then look for support.
In fact, for a great many tasks, customers want to first and foremost get to the homepage of the product or service they have (or are thinking of buying) and then look for the installation guide, the pricing, troubleshooting, software download, etc.
Cisco calls this  the 'product is the hub' concept and it involves unifying all content, tools and resources for any particular product into a more singular experience for the customer. As its customers were observed trying to complete tasks it became clear that they expected to find a single product 'homepage' where they could carry out all the top tasks for that product.
Continuous testing research gave Cisco "strong evidence that our customers are 'product-centric' when they come to our site," explains Bill Skeet, Senior Manager of Customer Experience for Cisco Digital Support. "This means that when they are looking for support information, they start their task with a product in mind. They expect to find everything about a product in one place and don't want to have to go to a multitude of pages. They don't care which organisation created it or who published it. Thus, they desire a product 'hub' page where it's one-stop-shopping for the information for a particular product."
This has major implications for technology company websites particularly. Often, information about the product is siloed in many different places. We have product pages whose objective is to 'market' the product. If you dig you will find product information in the communities site. In fact, across the social media spectrum you will find bits and pieces of information about the product. You will find software downloads in the software download section. You will find documentation in the documentation section. And who knows what you'll find in the incredibly named 'knowledge base' (a top candidate for the title of 'most meaningless phrase ever invented').
For customers trying to solve problems these information silos make up a Kafkaesque landscape of dead ends, false paths and wasted time. And here we come up against the Simplicity Paradox: The simpler you make it for the customer, the more complex you make it for the organisation.
It is much easier and cheaper for an organisation to leave things in information silos. Why? Because they reflect the way the organisation is structured. There is a marketing department, there is a support department, etc. Even within marketing, for example, the social media team is often separate from the website team. And there are different systems managing all this information. They don't interlink or integrate.
Creating a seamless, integrated experience for customers will result in higher task completion, more sales and greater loyalty, but it will come at the cost of greater organisational complexity.
ABOUT GERRY MCGOVERN//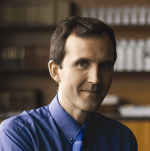 Gerry McGovern is an expert in customer-centric technology, and a five-time published author. He helps large organisations become more customer centric on the web. His clients include Microsoft, Cisco, VMware, IBM, Atlas Copco and Tetra Pak.
Medication errors can happen anywhere, but knowledge is your best defense. So it's no wonder that online pharmacies is becoming more popular over the last years. Viagra is one of the best treatment options of all day. Nowadays a lot of articles were published about natural viagra substitutes. Usually, when people talk about ED, they think "otc viagra substitute". A medical review about "http://corpmoreinfo.com/where-to-buy-viagra-online.html" found that men's most common sexual disfunction is erectile malfunction. Furthermore, this may include hardening of the arteries, anxiety, or a stress. Any cure may cause some side effects. Sometimes side effects can be actually serious. Stop using this medicine and get medic help if you have sudden vision loss.