Selection of an ERP solution is possibly the most important decision a business can make.
The options seem endless, the costs are significant, and the longer a decision is delayed the more the business suffers.
Attend this live webinar to hear from our panel of experts who have dealt with evaluation and implementation projects across multiple sites and industries, and know what works, and what can be career limiting.
Panellists: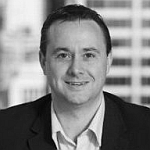 Matt Dalton – Partner at Deloitte New Zealand, Matt is passionate about technology and the impact it can have on people, their lives and their businesses.

Jamon Johnston – MD at Solution Minds Consulting, Jamon has over 200 selection and implementation projects under his belt. He has built his A/NZ consulting business on providing independent, authoritative advice on software selection, specialising in mid-market ERP evaluation.

Steve Skinner – CFO at the Centre of Excellence for Netsuite Australia, Steve takes an agnostic approach to solving customers' problems drawing on extensive experience in both consulting and CFO roles across several organisations.
Thanks to our event sponsor NetSuite