Published on the 15/09/2016 | Written by Beverley Head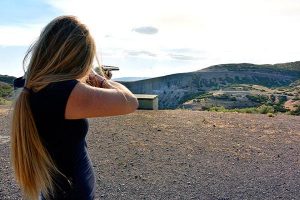 Research showing high levels of satisfaction may mask deeper problem…
New analysis, which compares the transition of Australian organisations to the cloud with that of their peers in the UK, seems to suggest the Antipodeans are faring better. However, it may be that their expectations are low compared to those abroad.
Rackspace, which is in the process of being acquired by a private equity business, found that four out of five Australian survey respondents had achieved their business goals expected from a migration to the cloud. Just 58 percent had done that in the UK.
Also, 37 percent of Australian migrations were completed in less than three months. In the UK only five percent managed that.
Angus Dorney, general manager and director at Rackspace, said that in his experience, though Australians were enthusiastic about cloud computing, most had adopted a "lift and shift" approach – transferring existing workloads to the cloud without much change. That, he said, did not deliver the deep transformational benefits that might be possible if solutions were optimised to take advantage of the cloud, but would deliver basic business benefits such as cost reductions.
That, he said, might explain the significant gap between Australian and UK cloud users.
"There are lots of ways of migrating to cloud. Lift and shift or a complete transformation and re-engineering. A lot of Australian organisations are probably doing the former," he said. "For more mature organisations, flexibility and agility is where the real benefits lie."
Dorney added, though, that two thirds of Australian cloud users were already using between two and five different cloud services, so there is clearly no lack of appetite. He also said that instead of cloud migrations continuing to focus on web facing applications, there was mounting evidence that Australian companies were now shifting back office business critical services to the cloud – but still often as a lift and shift migration.
Cloud migration in Australia continues to be led by the private sector, said Dorney, though there was a growing appetite to use the cloud in the public sector.
Dorney declined to comment on the implications of the decision to take Rackspace private by selling the company's shares to Apollo Global Management. The transaction, which values Rackspace at $US4.3 billion, has however been characterised as one intended to allow it to more flexibly invest in multi cloud capabilities while divesting of non-core business units.