Published on the 02/06/2015 | Written by Donovan Jackson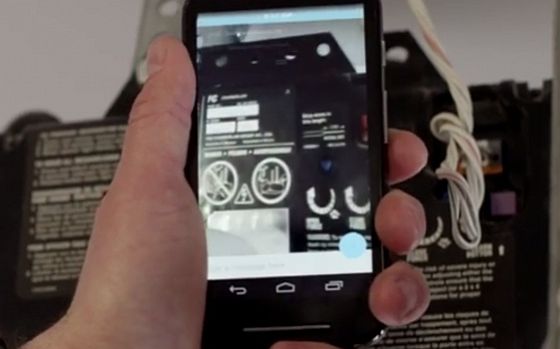 Enterprise video taken in a new direction as LogMeIn makes use of your smartphone…
With Gartner anticipating video to become the new selfie, new approaches to visual technology are providing opportunities for businesses to achieve efficiencies beyond those associated with conferencing or Skype and its many clones. One such application is LogMeIn's Rescue Lens, targeted at support situations of any kind. It's an idea so simple that you're likely to kick yourself and say 'why didn't I think of that'.
Gartner recently noted that video and visual technologies are becoming increasingly important for interacting with customers and each other. In predicting that by 2017, live video broadcasting will be the new selfie, it made a recommendation that product managers start creating a visual strategy 'straight away' to accommodate this trend.
While Twitter's Periscope is a fascinating interpretation of live video broadcasting, but one which may be battling to find a business model, Rescue Lens is quite another. Integrating with LogMeIn's helpdesk application, Rescue Lens takes advantage of the camera which is found in every smartphone. Support calls immediately become easier, because the helpdesk agent can take over the camera and take a direct look at whatever the problem may be.
It's a case of monkey see, monkey do, says Daniel Cran, LogMeIn's Sydney-based APAC director. "We're all familiar with ringing up a contact centre then struggling to make ourselves understood, or battling to follow cryptic instructions about where to plug this into that," he says.
It is exactly this problem that Rescue Lens overcomes; whip out your smartphone, allow the support agent to take over the camera and initiate a video stream, and she can see what you're looking at and even make notes, whiteboard style, on the display.
It is clever stuff which Cran says came out of a company 'hackathon'. "Video is a big deal as being able to see steps up the ability of a support person to solve problems. We all have a phone in our pockets, so it takes advantage of a tool everyone already has to step things up a level," he adds.
Over the next four years, Gartner expects a noteworthy shift from static photos to video, with live video becoming as important a medium. It notes that beyond potential to be a richer medium for self-expression, live video use cases surpass what static images and prerecorded video can accomplish. It can be used for remote monitoring, remote doctor-patient consultations and remote collaboration (via shared workspaces), and, as demonstrated by LogMeIn, for improved customer service.