Published on the 24/01/2018 | Written by Jonathan Cotton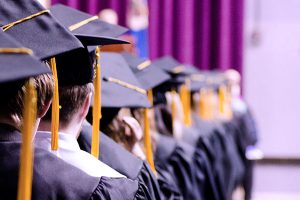 Tech giants come together to train world's workers to survive Fourth Industrial Revolution...
Ever felt like you were missing just a few of the skills required to truly excel at your 9 to 5? Turns out you're not alone.
According to one recent report, one in four adults reports a mismatch between their current skills and those needed for them to properly perform their jobs. Yup, that's a pretty lousy state of affairs, but this time, someone is looking to do something about it.
This week the World Economic Forum launches its 'IT Industry Skills Initiative', an ambitious project with the lofty goal of providing one million people with new resources and training opportunities by January 2021, meeting the skills gap on a global level and addressing the expected job displacement caused automation, digitization and the rise of AI.
It's pretty grand sounding project, but it will take more than good intentions to be successful. Luckily, some heavyweights are already on board – Pegasystems, Accenture, Cisco, CA Technologies, Cognizant, Hewlett Packard, Infosys, PwC, Salesforce, SAP and Tata are all founding members.
Those companies will be loading key elements of their individual training libraries onto the SkillSET portal, a free skills-based training and education program designed to prepare workers for their increasingly digital workplace. Users will have access – free of charge – to the training materials from leading global IT companies, ranging from general business skills to introductory digital literacy to more advanced topics such as cybersecurity, big data or internet of things.
The portal will also offer a tailored Skills Assessment, developed by PwC, and based on the Fourth Industrial Revolution skills research, to help users determine which coursework and learning pathways best fit their current skill-set and learning goals.
Klaus Schwab, chairman of the World Economic Forum, said the project represents a very real attempt by industry to address some of the challenges facing the workforce of tomorrow.
"We need responsive solutions and coordination from all parts of society – governments, citizens and private industry alike – to re-envision an educational system based on lifelong learning that can fully prepare workers for the jobs of the future," said Schwab.
"This initiative is a clear example of industry leaders taking concerted, collective action to address a major social challenge at scale."
In creating the platform, the coalition hopes to recast continued education as a more engaging and reaffirming experience, and in the process, motivate adults of all backgrounds – especially those from low-resource communities or under-represented groups – to engage with continuing education.
"In our dynamic world, technology has opened up many avenues for growth," said Chuck Robbins, Chairman and CEO of IT and networking giant and participating organisation, Cisco.
"However, we are also seeing how innovations such as artificial intelligence and automation can impact the workforce. It is important for all of us to recognize that without the talent we need, none of us would be successful…This initiative brings together the capabilities and strengths of all of our companies to help educate the high-skilled workers needed for jobs now and into the future. It is our obligation to make sure that people with jobs across every industry are given the means to learn new skills and remain competitive."
The portal will be available in April this year.
Click here for the research paper, Accelerating Workforce Reskilling for the Fourth Industrial Revolution.