Published on the 25/05/2015 | Written by MYOB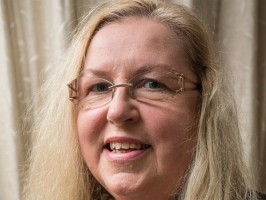 Wendy McKenzie to drive channel strategy…
Business management software provider MYOB Greentree has appointed Wendy McKenzie as its new channel marketing manager. Based in Auckland, McKenzie will continue to grow mutually successful relationships between the company and its business partner ecosystem.
McKenzie joins MYOB Greentree with over 26 years' experience in the IT industry, with experience in management roles at organisations including Oracle, BMC Software, Polycom and, most recently, as New Zealand business development manager at Sage Business Solutions where she implemented lead generation strategies with the company's international channel partners.
Previously, McKenzie worked at Polycom based in London where she developed and executed the EMEA Solution Provider Programme along with the organisation's first regional value add distributor programme.
At BMC Software, McKenzie had responsibility for global partner programmes and as EMEA Channels Director, led the solution provider programme in recruiting and managing over 250 partners. She also delivered an OEM programme and partner sales and technical certification programmes.
McKenzie held global, channel and alliance roles at Oracle for just under ten years where she worked in management positions in Australia, Singapore and the US. During this time, she introduced a new reseller channel, developed partner manager teams across the Asia Pacific region and initiated standardised processes for channel partner management.
MYOB Greentree CEO Peter Dickinson said her international management experience will be a major asset to the company as it continues to expand globally. "Her proficiency in partner-led sales, coupled with driving successful go-to-market strategies within the channel community will be an invaluable asset as we continue to expand the role of our channel program in supporting worldwide market demand for our ERP software platform and overall company growth."